Professional monitoring of local, regional and teleseismic seismicity
SeisComPro provides extensions to the SeisComP community package distributed by gempa GmbH and GFZ Potsdam to fulfill the requirements of earthquake and industrial microseismicity monitoring.
It ships with modules tailored to enhance monitoring of local, regional and teleseismic natural earthquakes, explosions and induced seismic events: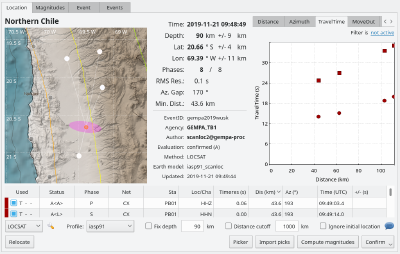 Automatic P and S phases are used for real-time earthquake locations by scanloc. sceval evaluated the solution.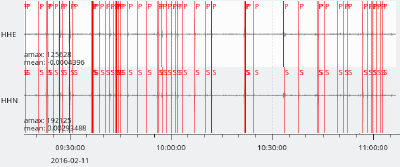 ccloc provides detections of micro-earthquakes.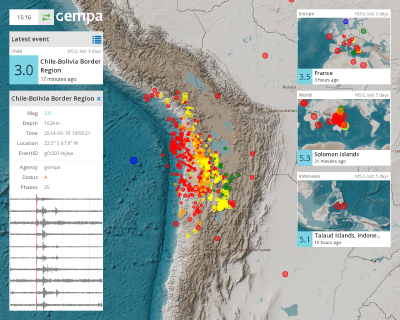 GAPS provides remote Web access to a SeisComP system.
Recommended additional modules are:
CAPS - a new acquisition server that is optimized for redundant multi sensor data acquisition. CAPS can be used as a replacement for SeedLink/ArcLink providing full compatibility to SeisComP.
npeval - a module for evaluating the network performance in real time and for optimizing network designs.
scqceval - a module for dynamically re-configuring networks based on automatic waveform quality (QC) parameters.
In order to improve local earthquake and microseismicity monitoring scanloc has been developed filling the existing gap in the core packages of SeisComP. The scautopick extension S-AIC provides automatic accurate S-picks which further improve the locations by scanloc. It is included in the scanloc package.
Customized high resolution maps are an essential requirement for microseismic earthquake monitoring where precise locations matter. We therefore provide the mapprojection package with new mapping functionality supporting various map projections, high resolution maps and tile servers such as OpenStreetMap.
All modules can be ordered in a package or purchased individually.