We have experienced a successful week at the Fall Meeting of the American Geophysical Union (AGU) in San Francisco, USA.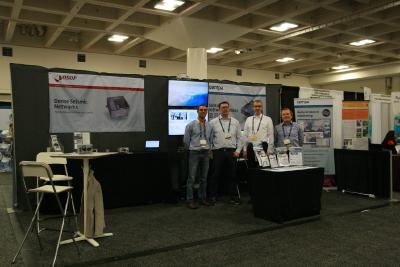 In a joint booth with OSOP , our partner in South America, we proudly presented gempa's wide range of SeisComP3-based [software solutions]/products/seiscompro/ including new innovative products for local to teleseismic earthquake analysis, structural health monitoring , volcano monitoring , efficient real-time exchange of waveform data and warning information and many more .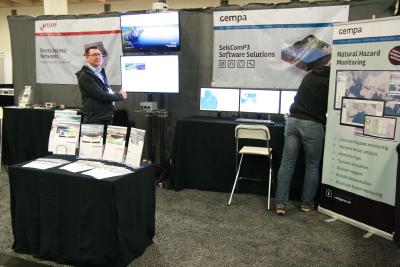 We presented our latest software
products
as well as new features of
SeisComP
. Our popular live system for earthquake, tsunami and structural health monitoring that we operated at our stand analyzed data from OSOP's Sixaolas and world-wide data centers.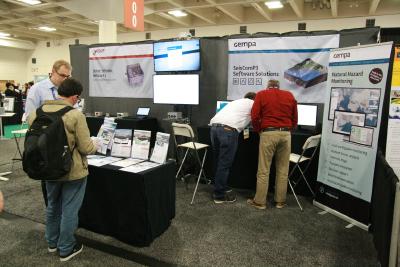 Our live system was often visited by new or experienced users to gain hands-on demonstrations.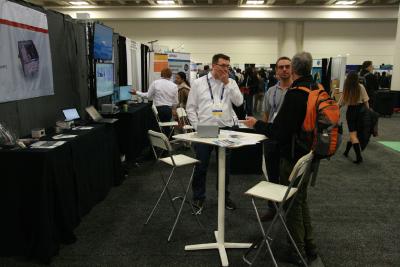 At all times we enjoyed the fruitful discussions with our customers purchasing our products or with scientists just interested in learning about our innovative products.