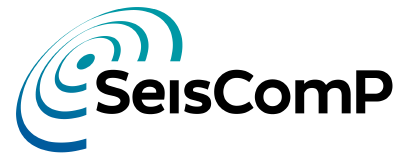 We are again announcing our very popular Advanced Training for SeisComP. The training will have a strong focus on local earthquakes using dedicated gempa modules .
This Advanced Course is perfect for experienced SeisComP users who wish to advance their SeisComP experience beyond standard applications while increasing the productivity of SeisComP systems for monitoring of local earthquakes. You get to learn about SeisComP and gempa modules from us - the main developers of the wide-spread OpenSource software package.
ONLINE Training - Adaptation to the Covid-19 situation:
As travelling may be restricted during the course period and your health is of highest priority to us, this training will be held as an online training with a virtual classroom. Following tutorials on a monitor for a long time is very demanding. We therefore reduce the daily amount of hours to 4 including short breaks.
The training covers the following topics
Introduction to tuning options of the standard SeisComP package with optional release upgrade.
Introduction to scanloc for monitoring of local earthquakes.
Introduction to new S-picker algorithm with GUI for debugging and tuning.
Offline playbacks.
Tuning of scautopick and scautoloc for local earthquake monitoring.
Configuration of scanloc.
Configuration of new S-picker.
Data analysis and tuning.
Further customization as local velocity models, locator tools, magnitude configuration etc.
Customization of maps and map projections.
Participants may bring their own datasets and use it for tuning.
During the training we will spend much time individually with you for tuning. Ideally you will leave the training with a SeisComP system that is well-tuned for your applications. Please contact us for your specific suggestions.
In addition to the training the participants get an institute-wide 5 years license with 2 years guaranteed updates for
The training is very intensive and highly hands-on oriented. Trainees get to learn and to practice actively at all times. Therefore, the registration is open to everyone but limited to a maximum of 8 persons.
It will be held at gempa offices in Potsdam, Germany. See the training page for more information and the goals of the course.
Dates
07 - 16 September, 2021, no training on 11 and 12 September (weekend)
4 hours per day, including breaks, during 07:00 - 16:00 UTC
We will later set the training hours to match your needs and time zones. Contact us !
Location
This training will be totally online through our own web training server! We sit at our gempa offices in Potsdam, Germany and train you wherever you are.
Course fee
5,950 € for the first participant of an institute including the institute-wide 5-years licenses.
1,904 € for all further participants of the same institute or if you have a valid license for scanloc at the time of the training.
The course fee includes all taxes due in Germany and is equal for commercial and non-commercial institutes or companies. We will send you our printed course material for you to easily follow the training.
Registration
Register now for this training using the contact form below or contact us by e-mail providing your full name with affiliation and address.
Terms and conditions
Participants bring their own computer with a modern Linux installed and access to internet. We recommend to choose Linux distributions with Long-Term-Support (LTS). Alternatively, we can provide Linux in a Virtual Machine (VM) for which the participant must have VirtualBox installed. The participant will receive the VM about one week before the start of the training and is responsible for the testing and functioning on the computer.
The course fee does not cover any travel costs for accommodation, boarding and transportation.