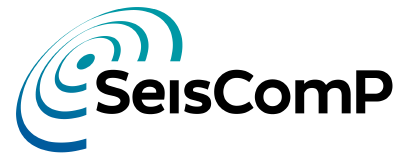 For the first time we are conducting our very newly designed Special Training for SeisComP in April 2021. The training will have a very strong focus on evaluating and optimizing the performance of seismic monitoring networks for local, regional and teleseismic earthquakes using dedicated gempa modules .
This Special Training is perfect for network administrators but also for experienced SeisComP users who wish to achieve and maintain highest performance of seismic monitoring networks based on SeisComP.
ONLINE Training - Adaptation to the Covid-19 situation
As traveling may be restricted during the course period and your health is of highest priority to us, this training will be held as an online training with a virtual classroom. Following tutorials on a monitor for a long time is very demanding. We therefore reduce the daily amount of hours to 4 including short breaks.
The training topics are tailored to network performance analysis and optimization
Introduction to tuning options of the standard SeisComP package with optional release upgrade
Pipeline processing for separating monitoring targets
Offline and real-time playbacks
Data quality control:

scqc / scqcv for computing and visualizing waveform QC parameters

scqceval for automatic re-configuration of seismic networks based on evaluating waveform quality control (QC) parameters in real time:

real-time evaluation of waveform QC parameter
real-time and automatic reconfiguration of seismic network based on QC parameters

npeval for evaluating network performance parameters in real-time and for planning network designs:

real-time network performance analysis and reporting
network design planning
application for specific pipelines
dynamic map updates and map configurations

sceval for automatic evaluation of seismic event solutions considering waveform quality control (QC) parameters in real time:

real-time evaluation of event solutions
application for specific pipelines
evaluation in playbacks
automatic tuning based on machine learning methods

Participants may bring their own datasets and use it for tuning.
During the training we will spend much time individually with you for tuning. Ideally you will leave the training with a SeisComP system that is well-tuned for your applications. Please contact us for your specific suggestions.
Dynamic map grid from npeval: minimum time to locate events in South East Asia
Dynamic map grid from npeval: minimum time to locate events in Central Europe
In addition the participants get institute-wide 3 years licenses, valid 5400 €!, for
The training is very intensive and highly hands-on oriented. Trainees get to learn and to practice actively at all times. Therefore, the registration to the training is open to everyone but limited to a maximum of 8 persons.
Dates
12 - 21 April, 2021, 08:30 - 12:30 CEST
At this early time the dates and training hours can be adjusted based on your suggestions and time zones. Contact us!
Location
This training will be totally online through our own web training server! We sit at our gempa offices in Potsdam, Germany and train you wherever you are.
Course fee
6,150 € for the first participant of an institute including the institute-wide licenses for 3 years. The added licenses correspond to a value of 5400 €.
1,904 € for all further participants of the same institute.
The course fee includes all taxes due in Germany and is equal for commercial and non-commercial institutes or companies.
Registration
Register now for this training using the contact form below or contact us by e-mail providing your full name with affiliation and address.
Terms and conditions
Participants bring their own Computer with a modern Linux installed and access to internet. We recommend to choose Linux distributions with Long-Term-Support (LTS). Alternatively, we can provide Linux in a Virtual Machine (VM) for which the participant must have VirtualBox installed. The participant will receive the VM about one week before the start of the training and is responsible for the testing and functioning on the computer.
The course fee does not cover costs for accommodation, boarding and transportation.